Frying Pan NYC Is A Top New York City Hotspot!
Chelsea New York City Hotspot Review – Frying Pan NYC!
Ahoy, matie! Yes, summer is still alive and kicking as I can tell from the chilly air blasting from my A/C. What better way to really take in all New York City has to offer than to get aboard an iconic boat and drink the day and / or night away. The Frying Pan NYC is a hidden sea treasure docked at Chelsea's very own Pier 66.
Every summer, this bad boy opens up to the public to allow local New Yorkers and Chelsea's hottest hipsters to come aboard this historical ship. The Frying Pan was built in 1929, sank in 1986, and was revived to the surface in 1989.
The boat got a major exterior face-lift where the interior is still closely intact to its original 1920's status. However, this ship is now home to a major riverside extravaganza serving as a serious ship of sea-shanty swashbucklers.
What we really love about this little guy is the booze cruise that The Frying Pan has to offer. (Not that it's really a cruise since the ship stays stationed on the pier.) Oh, but nonetheless, the Frying Pan NYC is a major hotspot for those looking to take in an after work happy hour cocktail or for those of you who are venturing to continue your post-brunch day drinking before heading to the likes of NYC nightlife hotspots in the Meatpacking District.
Words of cautionary advice: you may have to fight off some pirates for a seat aboard this vessel as it tends to get packed tighter than a can of sardines.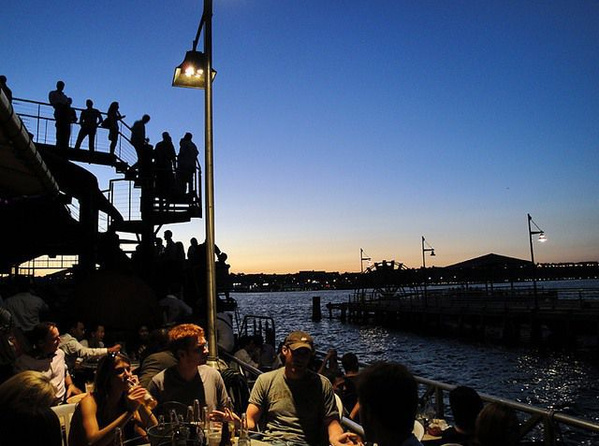 Get on-board this carrier of cocktails, order a pitcher of sangria, and down those liquids whilst taking in the northern sky and boatloads of gorgeous crew members. Careful not to throw the Heart of the Ocean down into the depths of the Hudson.
We don't want Bill Paxton knocking on your door with a nude drawing of your once youthful self in hand. Remember, if the boat's a rockin', don't come a knockin'. (Unless, you are aboard the RMS Frying Pan.) Anchors, away!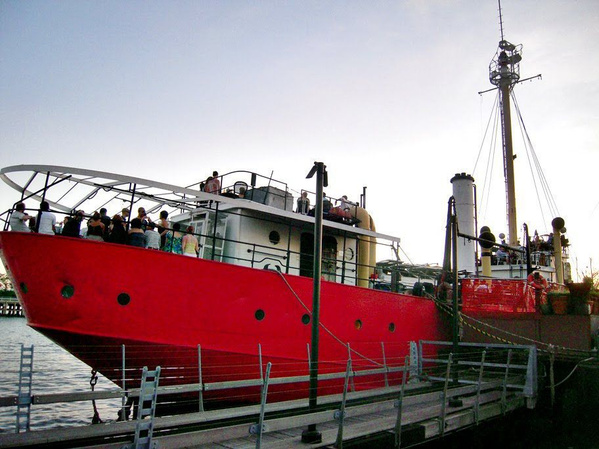 This design blog the Chelsea Happy Hour Hotspot – The Frying Pan NYC was published by Nazmiyal antique rugs in New York City.