Neutral Color Palettes Interior Designs
Interior Designs With Neutral Color Palettes
Neutral Color Palettes in interiors – There is something to be said about the timeless looks of a neutral palette in interior design. I, myself, am drawn to sleek, modern, and vampiresque design and style.
If I could, I would live in colonial Spanish castle full of wrought iron and rich velvety red curtains. Though, this post pays homage to the neutral looks that interior designers have stuck by and continue to do so in order to create looks that are simple, clean, and withstand the test of time.
Yes, modern designers are all about creating spaces that add pops of color ranging from vibrant teals to shocking yellows, but palettes of tans, beige, and browns are still the rage for the social elite. Having visited some of the most prestigious homes in New York City, I was drawn to these simplistic monochromatic designs.
The neutral palette is undoubtedly inviting and adds a classic chic quality to home design. Where color lacks, detail thrives. That attention to detail is what designers and homeowners seek out in creating looks that work today and will carry on into the future.
Class, especially for the elite, is best showcased in style and design that does not flaunt but rather, shows precision and keen attention. The foundation of a neutral palette makes a home look elegant, yet effortless.
Homeowners who lean towards this design spectrum know that their looks are classic and timeless. Thus, the neutral palette is hot and here to stay. Not to mention, with a neutral palette, one can seriously spice up a room with just a subtle pop of modernity in color or decor.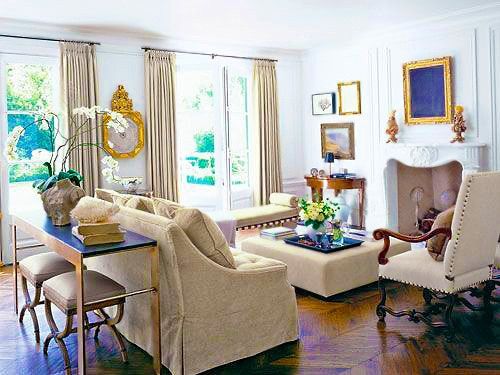 This interior design and decorating blog post about interior designs with neutral color palettes was published by Nazmiyal antique rugs located in the heart on the big apple – Manhattan, New York City, NYC.